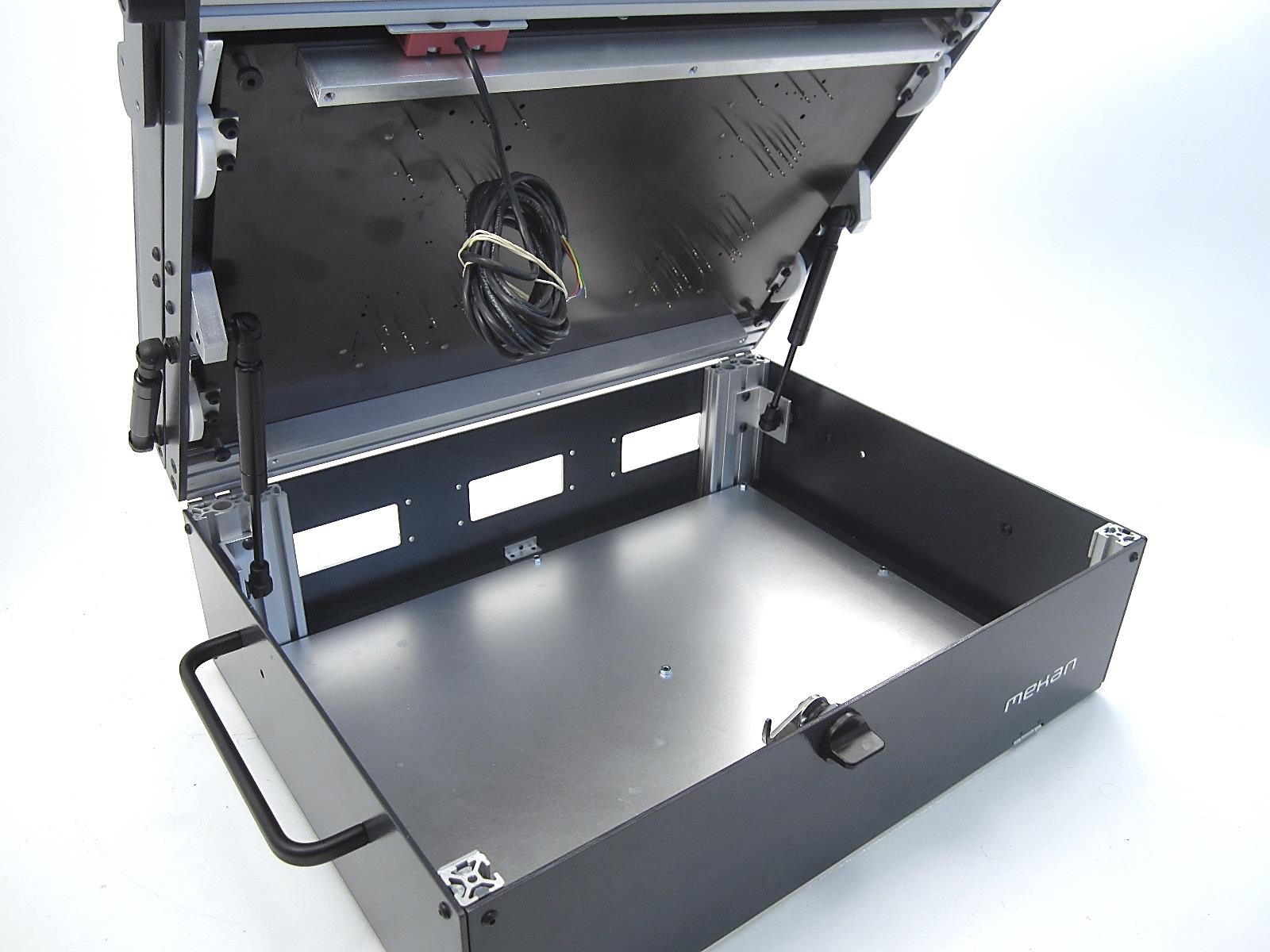 M4430 fixture open, with a special stand alone backplate.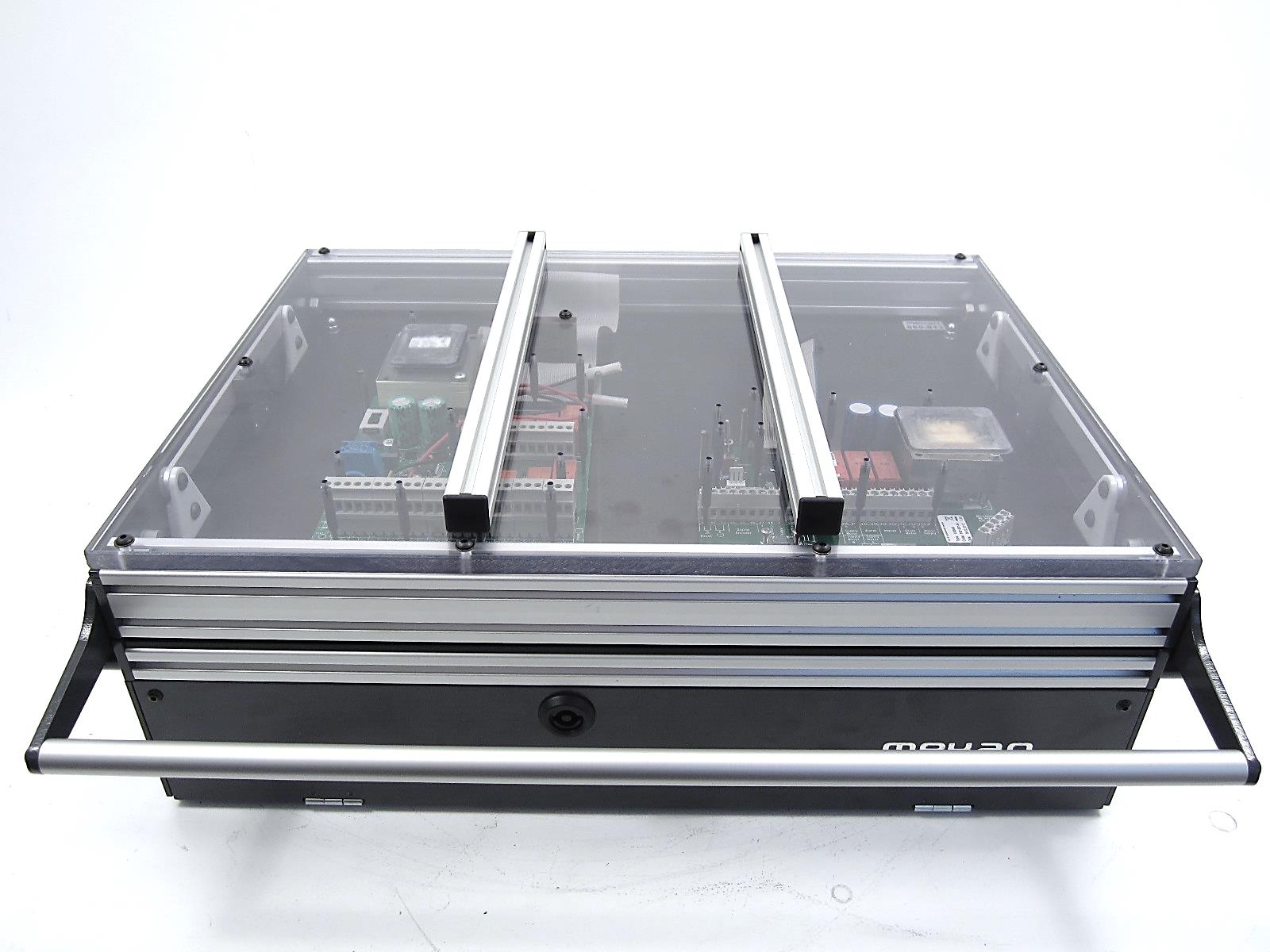 M4430 fixture with 2 seperate PCB´s, and a 10mm esd top plate for Push fingers and reinforcement bars.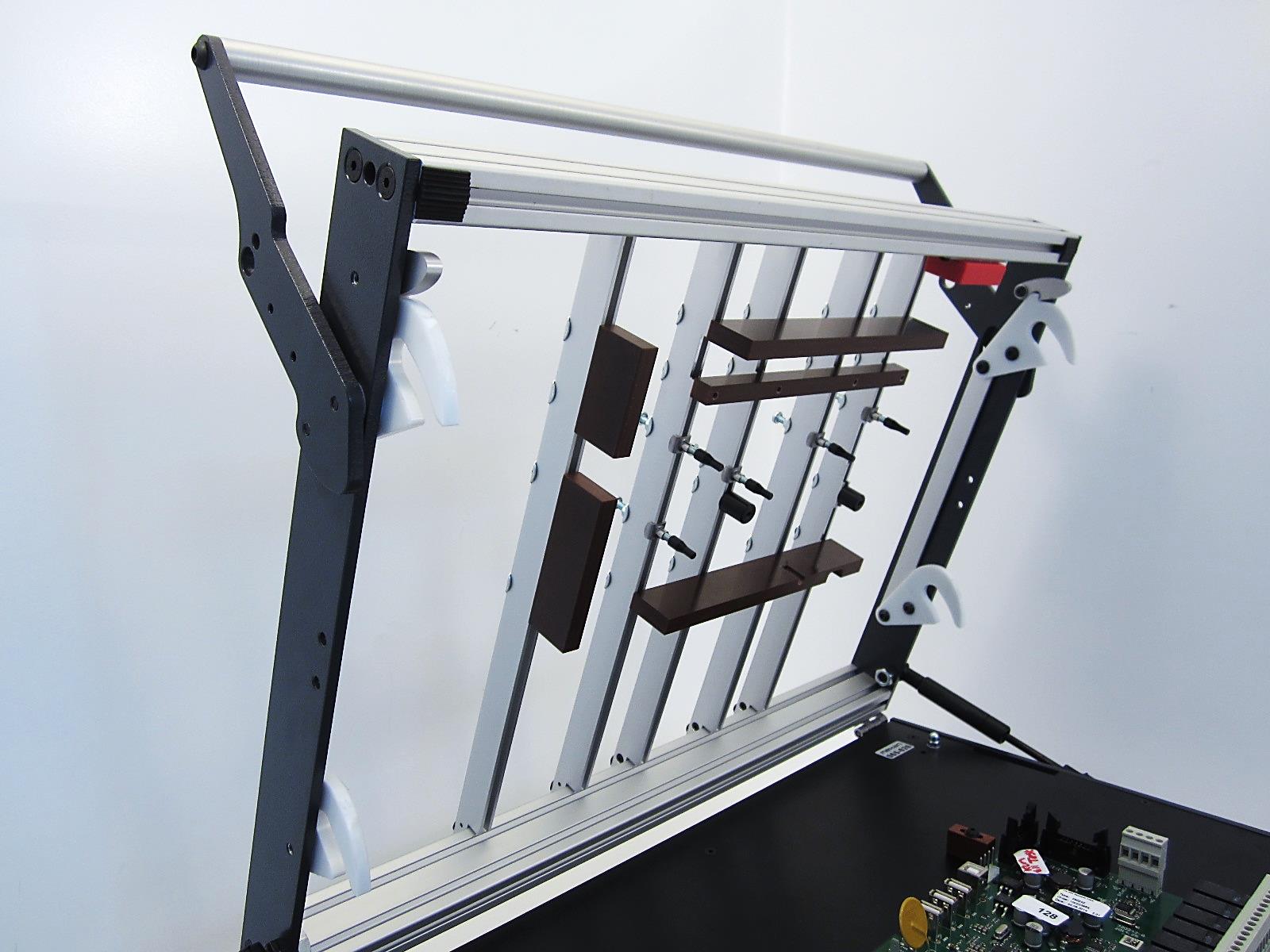 M4430 fixture open, with 5 hold Down bridges for acces to PCB when testing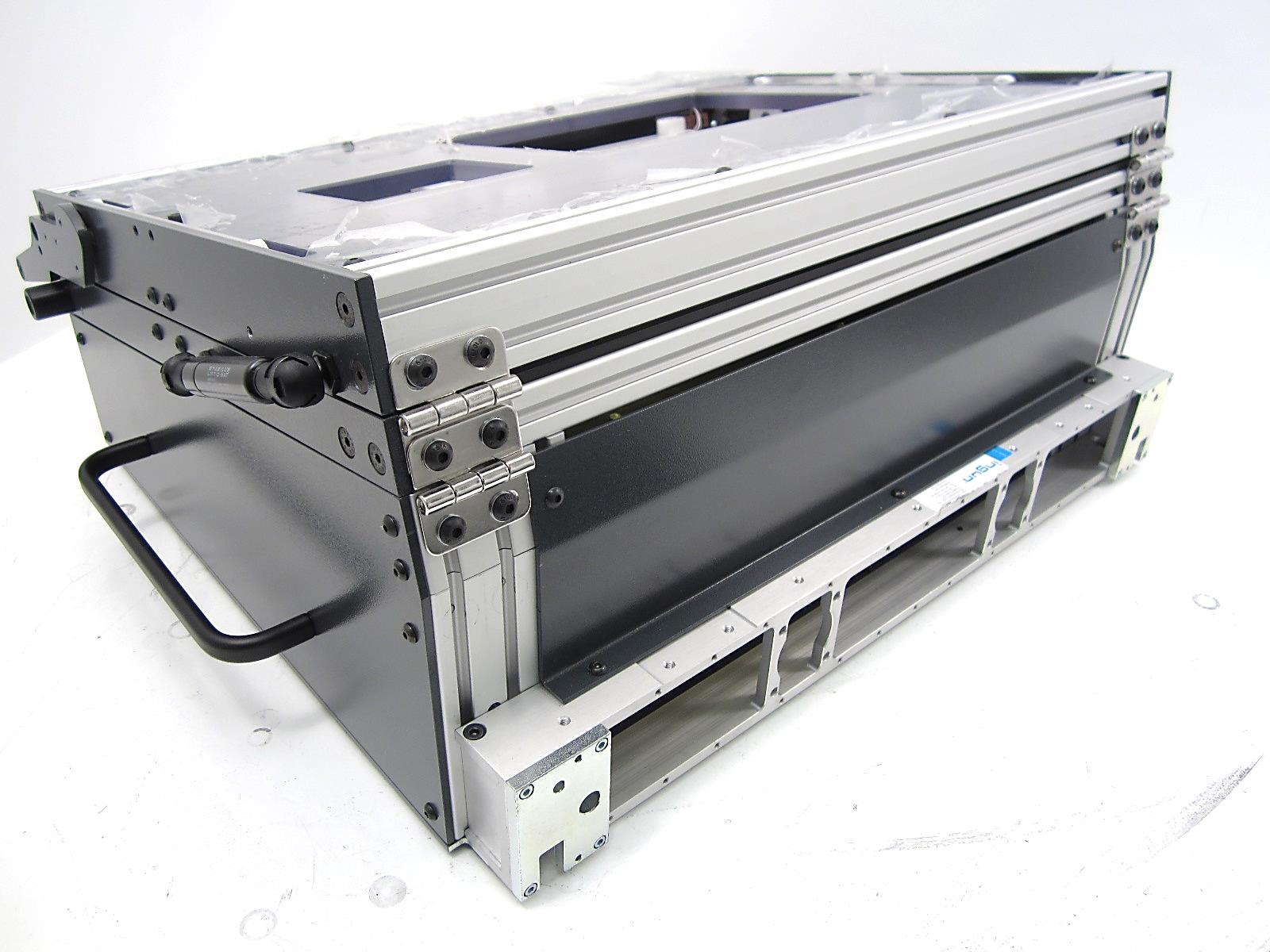 M4430 fixture declined, Ingun interfaces is one of many choices.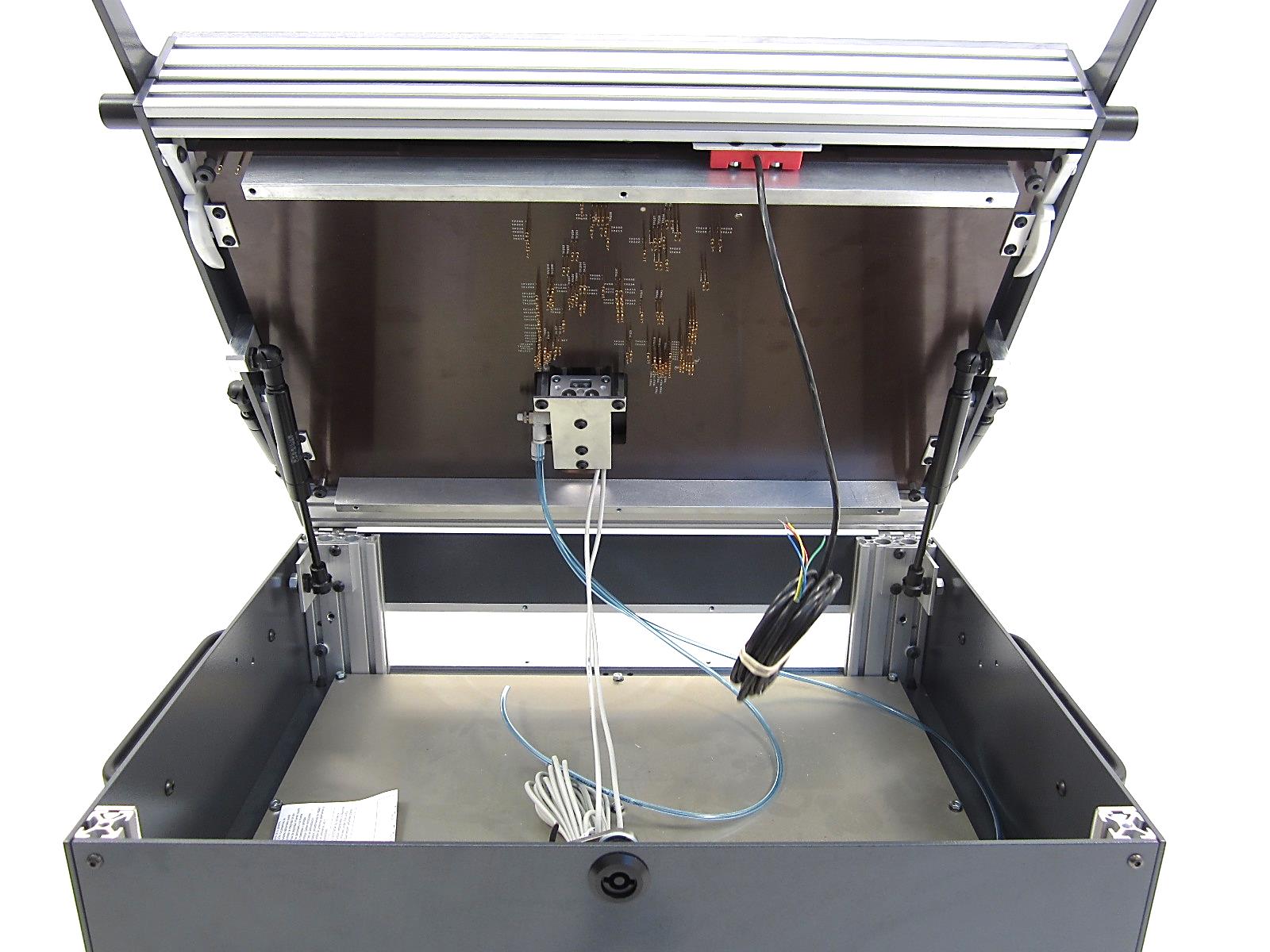 M4430 fixture, with a pneumatic cylinder for seperate connection from the side.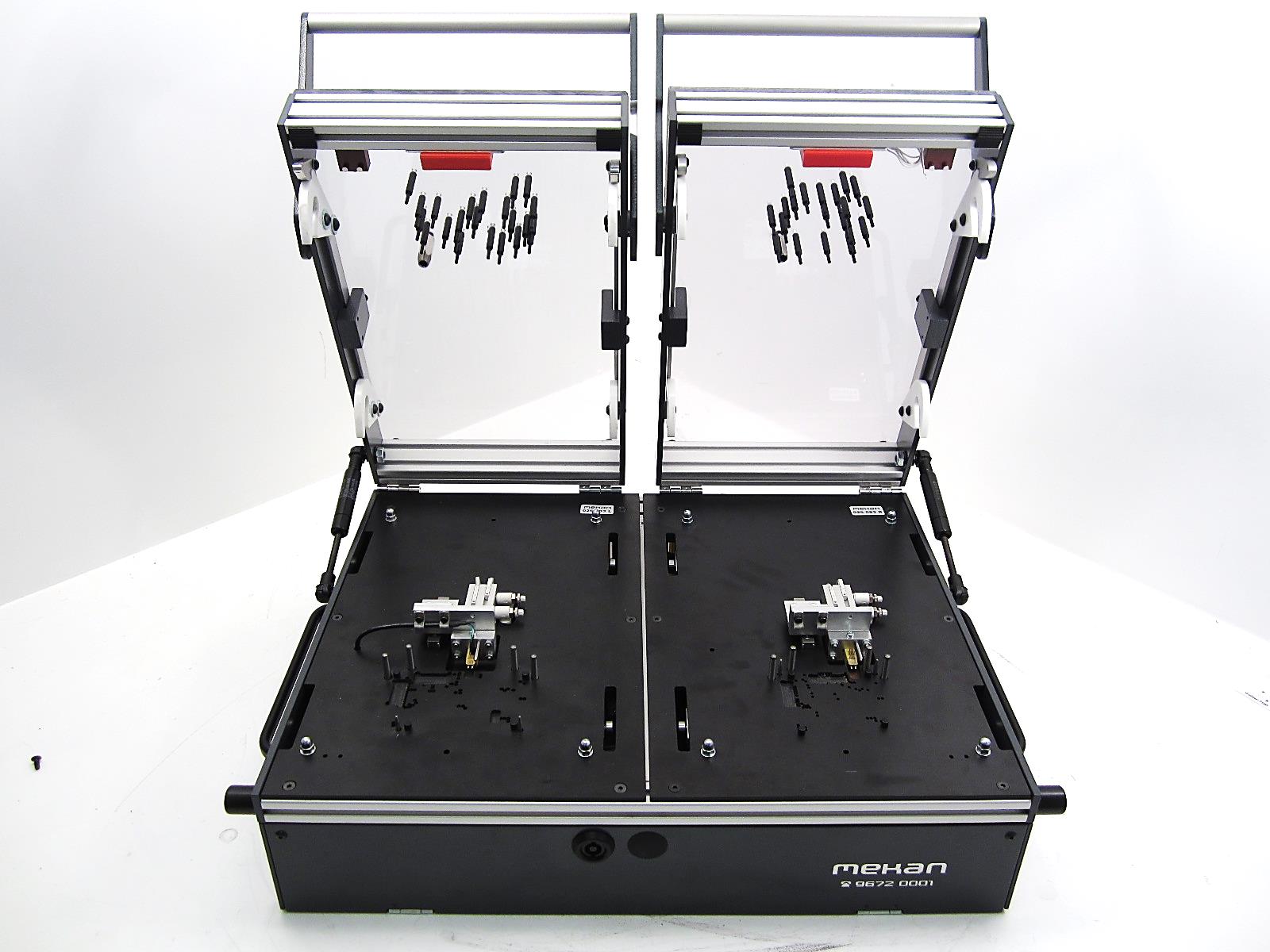 M4430 fixture, double fixture for 2 seperate tests in one fixture.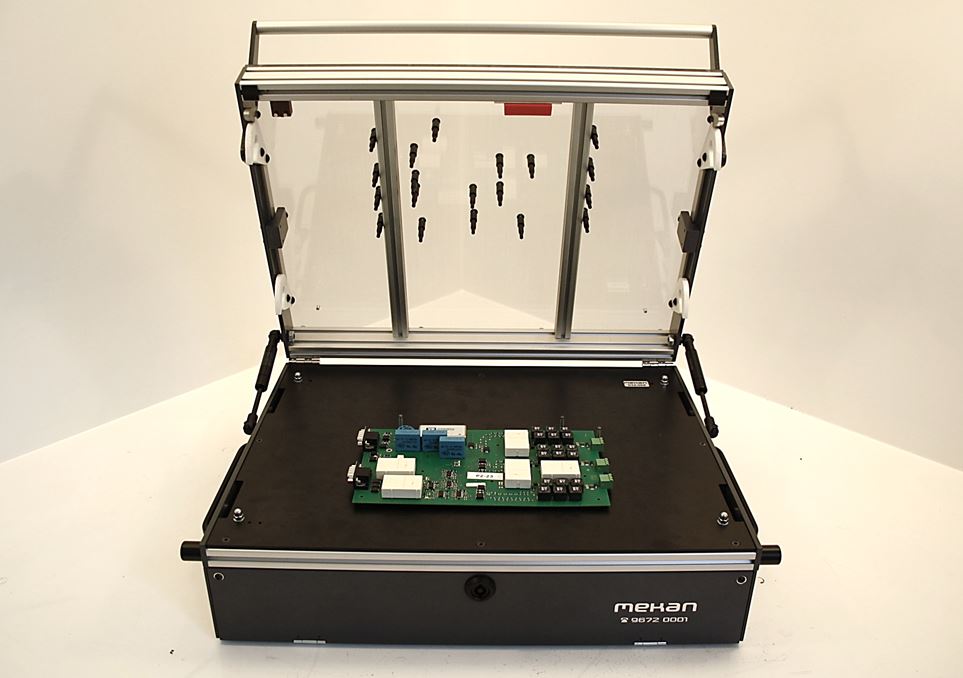 Standard Enclosure with standard sandwich and standard top gate. This is a very common M4430.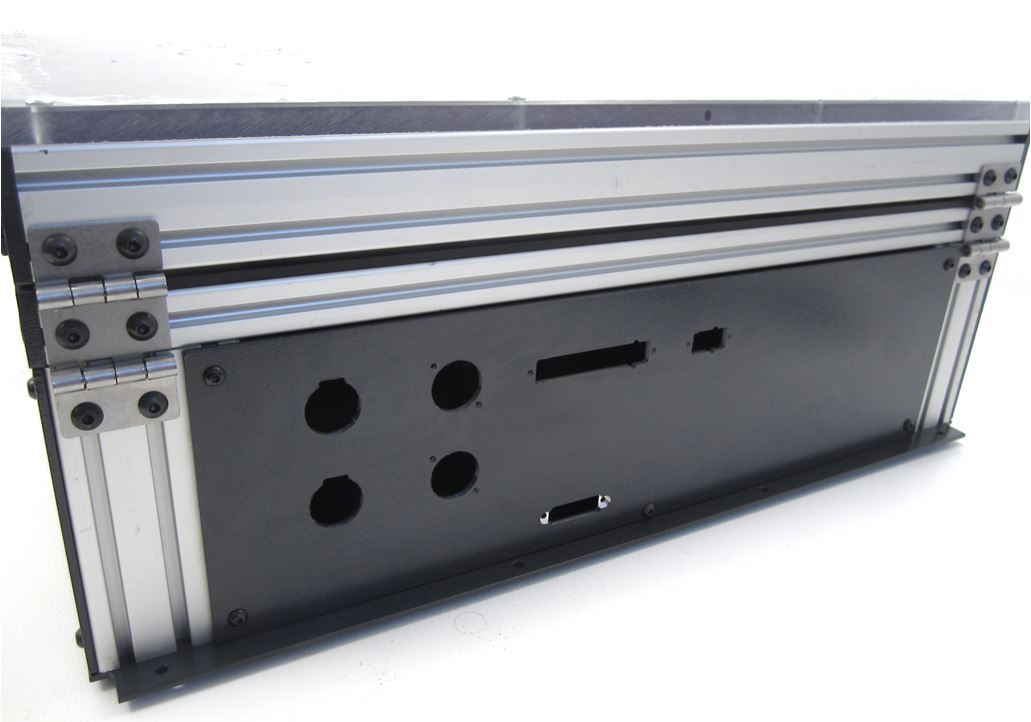 M4430 with cut outs in back plate for special connection.
Endurance test of the M4430 fixture showed that it could easy do 500.000 reps without touching it.
Quick video of how easy the M4430 fixture is to use